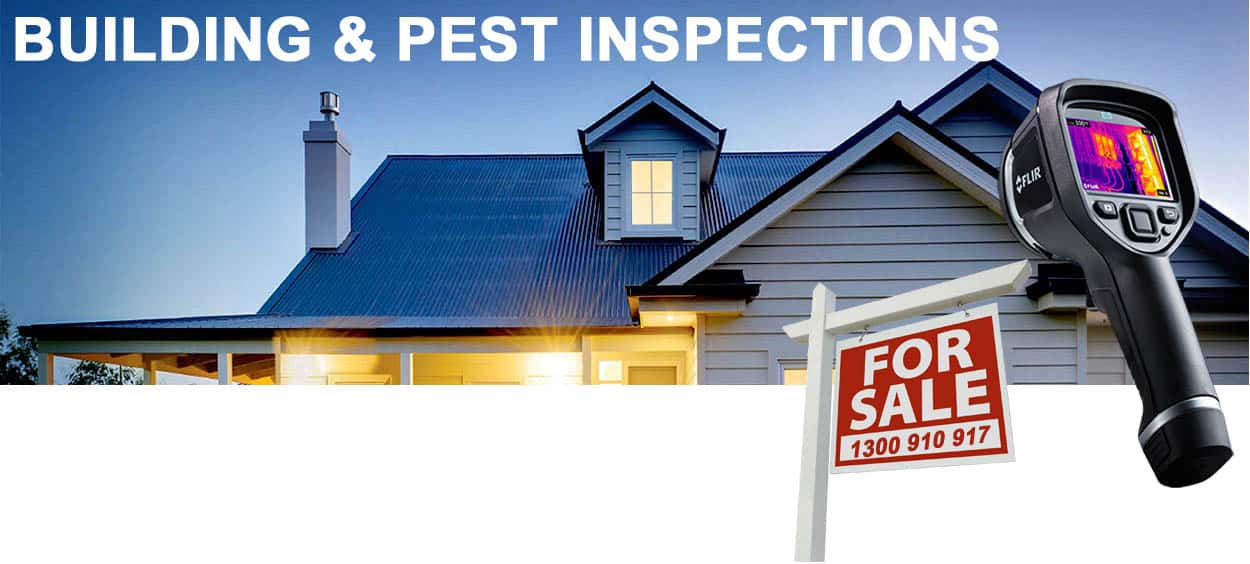 BUILDING AND PEST INSPECTION GOLD COAST
Call the Gold Coasts pre-purchase inspection experts for an affordable, free quote today.
Phone: 1300 910 917
   
   
   
---
EVERYONE IS LOOKING TO BUY A HOUSE ON THE GOLD COAST

Famous for its long sandy beaches, great surfing, and the iconic Surfers Paradise. The property market on the Gold Coast is set to continue to boom over the next two years. It is also one of the fastest growing cities in Australia and offers some great opportunities for property investors and first home buyers alike. Don't miss the boat!
From the Northern end of The Gold Coast, right down to Coolangatta, The Gold Coast has everything from your beachside living to your hinterland hideaways. If you are an investor or first home buyer, there is a lot to offer.
With all this opportunity you should invest with the guidance of our local born and bred team that has years of experience inspecting houses and are familiar with all suburbs and building types on The Gold Coast.
FASTEST REPORTS ON THE GOLD COAST
You'll get your report within 3-hours of the inspection being completed guaranteed, this will allow you more time on making an informed decision on your new investment.
But just because we're fast, doesn't mean are not completing a comprehensive Building and Pest inspection.
Every report is completed onsite while we are inspecting the property and this is an essential part of making sure the report has the correct information, we will take photos of any concern and input the relevant details straight into the report via a sophisticated report writer APP we have developed to suit East Coast Building and Pest. We pride ourselves on being informative.

---
WHY SHOULD YOU BOOK YOUR BUILDING AND PEST INSPECTION ON THE GOLD COAST WITH
EAST COAST BUILDING AND PEST !
We are one of the only few companies on the Gold Coast who have the Right licensing to inspect for both Building and Pest classes. If you are engaging a company for both Building and Pest inspections for your new property, make sure the company you are engaging has the correct licensing they should have both "Completed residential building inspection license" and also "Termite management physical and chemical" Licences.
Our QBCC Licence number is 15023579
Engaging in a company with the right licenses ensures that the company is providing you the right advice and more importantly they are adequately licensed which means they are able to be insured for both Building inspections and Termite Timber pest inspections. Don't risk choosing a company with no insurance! Basically if a company is not licensed for a service that they are providing and you end up with an issue from their work they will have no insurance to cover their mistake leaving you in the dark.

---
EAST COAST BUILDING AND PEST IS ONE OF THE MOST TRUSTED PRE-PURCHASE INSPECTION COMPANIES ON THE GOLD COAST

▶ We provide a Gold Coast local two-man inspection team, A Licensed Builder, and also a Timber Pest Inspector.
▶ East Coast Building And Pest are one of the only few companies that have the right license to inspect both Building and Pest. Beware of companies who are not licensed for completed residential building inspections. You may be engaging a company without the right QBCC license and more importantly no insurance or insurance that will be rendered useless in a case of a claim. Do the QBCC license search. We are fully licensed and insured, Our QBCC Licence number is 15023579
▶ Our price includes GST and travel expense to all suburbs on The Gold Coast, with also Thermal imaging and the Termitrac T3i Termite radar included at no extra cost. We do not have any hidden add-on costs for inspections.
▶ Having a team of experienced professionals looking at your investment not only means identifying hidden issues but what sets us apart is that we also provide ongoing phone consultation and advice on issues outlined in the report and how or who you should seek advice to rectify.
▶ If you are looking to renovate, Our building inspector can help you answer questions or identify how and if it is possible to make your ideas work.
▶ Our inspectors have all the latest high tech equipment to identify any possible leaks, Moisture and can also assess rooftop elements that are not accessible using a ladder via a drone. Our inspectors are CASA registered to fly aerial drones for commercial inspection use.
▶ We use and are accredited with the Termatrac T3i termite radar detection device, In most cases This can save the cost and having to return for an invasive inspection as we can identify if there is an movement behind walls and differentiate between moisture or possible Termite activity.
▶ You will receive two photographic digital reports on the same day of the inspection outlining all issues identified at the time of the inspection.
▶ We provide 24HR advice after the completion of the inspection, Feel free to call us about anything in regards to the inspection so we can help you clarify any concerns you may have.
▶ In Addition, We will organize the whole inspection process with the real estate agent, vendor, and tenants to save you the hassle of phoning back and forth.
▶ As an extra, we can provide Asbestos identification via laboratory testing and the new Drug residual surface test to determine if the house you are looking to purchase has been used for the manufacture of illicit drugs such as Methamphetamines.
CALL TO BOOK A HASSLE FREE BUILDING AND PEST INSPECTION ON THE GOLD COAST.
---
WHY A BUILDING AND PEST INSPECTION ON THE GOLD COAST IS SO IMPORTANT

WOULD YOU INVEST YOUR LIFE SAVINGS INTO A HOUSE KNOWING IT HAD MAJOR PROBLEMS ?
Obtaining a building and pest inspection on The Gold Coast before buying a property should be the most important step of the contract. Statistics are that termite's effect one in four houses on The Gold Coast and as a result, this is a major financial headache for homeowners.
The main reasons for this statistic are building and slab designs, the use of untreated timbers, high-risk locations with no or inadequate termite protection and also conducive conditions such as poor maintenance.
Obtaining a pest inspection is essential it will identify potential issues and provide professional advice on how to manage termites or procedures for ongoing maintenance to prevent a termite attack. There is no home and contents insurance cover that covers termite attacks. You need to make sure a full Timber pest inspection is carried out on the property you are looking to purchase not just a Termite inspection, a termite inspection by itself only covers half the risk factors for timber in a home.
Furthermore, It is also additionally important to obtain a building inspection on The Gold Coast.
The other issues apart from termites that can devalue a property are poor quality workmanship, Cracking to masonry and structural elements, Safety issues including asbestos, insufficient building supports, and also timber decay, rust, and moisture.
Another common issue with Gold Coast houses that can cause a purchaser grief are non-council approved attachments and renovations.
Fortunately, only a small percentage of properties for sale on The Gold Coast may have termite activity or major building issues. The type of home varies from location to the next. Carrying out a building and pest inspection will ensure that you have identified any risks and you will have peace of mind knowing you're investing your money in a property without any hassles.
---
THINKING ABOUT METH TESTING YOUR NEW PROPERTY PURCHASE
Combine and save, Add a Meth Test to your Building and Pest inspection to ensure your not buying a Health hazard for your family to live in !
Did you know Australia is one of the world's fastest-growing markets of methamphetamine. An Australian Crime Commission Report revealed more than 740 laboratories used to make methamphetamine were detected around the country and 340 of them in QLD alone. The costs of removing such damage caused from residues used in a Methamphetamine lab or from heavy users can easily be in excess of $100,000.
CLICK HERE TO FIND OUT MORE


---
SOME COMMON ASKED QUESTIONS FOR BUILDING AND PEST INSPECTIONS ON THE GOLD COAST
Do you provide experienced staff and is your company licensed? 
Yes, When booking a building and pest inspection on The Gold Coast with East Coast building and pest, We provide a two-man team, A licensed timber pest technician who has had years of experience dealing and treating termites and timber pests and also at the same time a licensed and qualified builder. Both inspectors and our company are insured and QBCC licensed. You can do the QBCC search here if you are unsure if the company you wish to use is adequately licensed.
Take Note: They should have both termite and a completed residential building license.
---
How long will it take to get a copy of the report?
Not long at all, You will receive two digital photographic reports produced same day straight after the inspection and the reports will be emailed to you via PDF document.
---
What does an inspection cost for a two-man team?
Our inspections start at $440 combined for a unit and from $495 for a house. You may find cheaper options but be aware, We provide a two-man inspection team two pairs of eyes are better than one. Both our inspectors are experienced in their own field. Common issues arise with one man operators as it can be difficult to identify issues of both fields at the same time. Ask the question, is the building inspector termite qualified and more importantly have they ever treated or dealt with termites? this is in our eyes essential that a inspector has learnt the ecology of each species of termite. Also, The other question to ask is do the cheaper inspectors carry the right equipment to inspect for timber pests? for example the Termatrac T3i in addition to Thermal imaging.
---
Can I come to the inspection?
Yes of course, we prefer you to be onsite so we can discuss the inspection first hand once we are finished inspecting. Reports can be hard to read however being onsite with our inspectors means we can explain the pre-purchase inspection face to face.
---
-DETAIL OF SOME OF OUR BUILDING AND PEST INSPECTION SERVICES-
Combined Building & Pest Inspection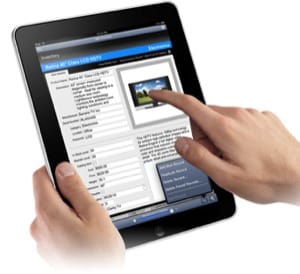 Our combined building & pest inspection service is carried out by two building and pest inspectors, a licensed building inspector and also an
experienced timber pest inspector. When booking a building and pest inspection you are guaranteed to have all the information you require to ensure confidence when purchasing a property. Any combined building and pest inspection also include reports emailed back to you in 3 hours.
---
Building Inspection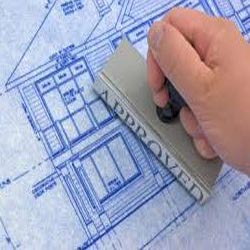 A building inspection is carried out by a licensed builder who carries insurance. Our pre-purchase building & pest inspector will identify structural faults and safety issues and also provide advice to help with the purchase of the property. Our building inspector is also happy to answer any questions you may have about the property such as renovation ideas. If you are buying a new property don't just obtain a building inspection, it is always best to ensure your building and pest inspection covers both pest and building. All building inspections receive a report that complies with current Australian Standards.
---
Pest Inspection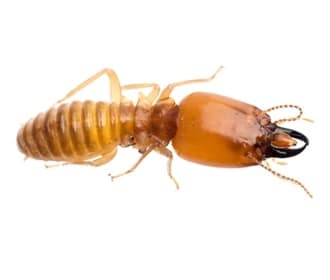 A pest inspection when purchasing a property must cover both termites, timber decay and other timber pests such as borer. A building & pest inspector must be licensed and further trained to carry out these inspections. Our building and pest inspector has had further experience in treating termites, installing termite protection and understands the life cycle and habits of termites. Our pest inspection comes with a same day detailed report combined with the latest pest inspection equipment.
---
Pre Sale Building & Pest Inspection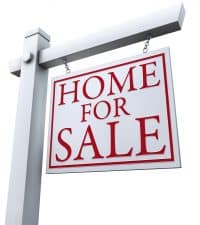 A pre-sale building and pest inspection is a service provided to the agent or vendor with the report available to the purchaser once the property is listed. A pre-sale building and pest inspection will uncover any hidden issues prior to sale. Having this vital information will ensure you have complete confidence when listing the property. A building & pest inspection prior to sale will save delays for all parties. Our pre-sale building and pest inspections are carried out by two inspectors, include same day reports with recommendations on findings.
---
Thermal Inspection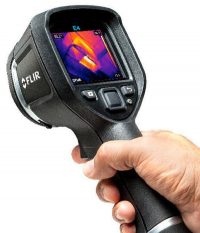 We include the use of a thermal device on any of our combined pre-purchase building and pest inspection or if you require a pest inspection only. The thermal tool can help the pest inspector detect the presence of moisture and also termite activity if the conditions suit. This is only one of the additional tools we carry to ensure a thorough inspection.
---
Termite Radar Inspection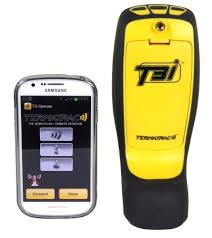 The Termatrac T3i is now an industry recognized tool that complies with the current Australian Standard for building and pest inspection. The new standard for building & pest inspection enforces the use of further devices to provide additional tests. The use of the Termatrac T3i termite radar is included free of charge on all our combined building & pest inspection services or pest inspections. If you have obtained a quote from another company and your their quote does not include the use of these tools free of charge, beware.
---
MORE ABOUT THE TERMATRAC T3I TERMITE RADAR?
The Termatrac T3i is the worlds number one termite detection device and we are accredited to use it! Better than thermal for detecting termite movement, This instrument can penetrate into the wall cavity and will indicate to the pest inspector movement as opposed to moisture
Termatrac T3i All Sensor incorporates 3 technologies in to one hand-held device that is non-invasive and easy to use. The 3 sensors Radar, Moisture and Thermal have been designed to help operators to locate, confirm and track presence and the extent of termite activity. With all 3 sensors in one hand held device, Pest Control Operators can confirm movement and extent of activity with the radar sensor, detect moisture differential and thermal abnormalities. All sensors are simple and easy to use with pinpoint accuracy.
New Australian standards require inspectors to carry a tool that can carry out additional tests in this instance. If you are engaging a company to carry out an inspection on The Gold Coast, ensure they carry the right tools and also ask if they have had the training to use them!
THIS IS WHY WE USE THIS RADAR ON EVERY INSPECTION.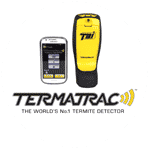 CALL TO BOOK A HASSLE FREE BUILDING AND PEST INSPECTION ON THE GOLD COAST.
---

SOME OF OUR SERVICE AREAS FOR THE GOLD COAST
Advancetown, Alberton, Arundel, Ashmore, Austinville, Benowa, Biggera Waters, Bilinga, Bonogin, Broadbeach, Broadbeach Waters, Bundall, Burleigh Heads, Burleigh Waters, Carrara, Cedar Creek (part), Clagiraba, Clear Island Waters, Coolangatta, Coombabah, Coomera, Currumbin, Currumbin Valley, Currumbin Waters, Elanora, Gaven, Gilberton, Gilston, Guanaba, Helensvale, Highland Park, Hollywell, Hope Island, Jacobs Well, Kingsholme, Labrador, Lower Beechmont, Luscombe, Main Beach, Maudsland, Mermaid Beach, Mermaid Waters, Merrimac, Miami, Molendinar, Mount Nathan, Mudgeeraba, Natural Bridge, Nerang, Neranwood, Norwell, Numinbah Valley, Ormeau, Ormeau Hills, Oxenford, Pacific Pines, Palm Beach, Paradise Point, Parkwood, Pimpama, Reedy Creek, Robina, Runaway Bay, South Stradbroke, Southport, Southern Moreton Bay Islands, Springbrook, Stapylton, Steiglitz, Surfers Paradise, Tallai, Tallebudgera, Tallebudgera Valley, Tugun, Upper Coomera, Varsity Lakes, Willow Vale, Wongawallan, Woongoolba, Worongary, Yatala.