"Natural Pest Control, A Safer Option"
1300 910 917
East Coast is proud to announce we have designed a truly ECO-friendly natural pest control treatment alternative.
This revolutionary new treatment is Safe, Effective and Affordable.

"Natural" means our products are 100% Non-Synthetic.
For Commercial Pest Control, Click Here
---
Pesticides? Natural Vs Synthetic.
East Coast Building and Pest are very excited to offer the only true natural pest control service on today's market. We won't sell you a "supposed natural treatment", Our natural treatment is non-synthetic processed only from the pyrethrum flower. If you're unsure about your current pest control products ask for the documentation and we will let you know if it is truly natural.
Pest management has a long history. The use of chemicals such as Arsenic and Chlorides are a thing of the past, Some of these chemicals had a long lifespan with many adverse effects. Therefore, Today's pest control products enable us to make your living environment a safer place, let alone the use of our Natural Pest Control with non synthesized products that only East coast Building and Pest have available.
The majority of pesticides on hand today are synthetic pyrethroids. These deriving from a plant with lower toxicity to mammals as the predecessors. Also, These synthetic pyrethroids are common pesticides derived from naturally occurring pyrethrins, taken from pyrethrum of dried Chrysanthemum flowers.
Natural
Natural means Non-Synthetic. Our Natural Pest Control option ensures the use of the non-altered natural pyrethrum. Therefore, the difference is the natural substances have no long-term effect on the environment or mammals as they are still in their natural form. However, unlike synthetic products, the natural pyrethrum has 7 strands making the product less prone to insects building an immunity. These Natural products are also used on organic farms!
Synthetic
Therefore, the difference between natural and synthetic means, Synthetic pesticides are altered, concentrated and Multiple times stronger. Thus, certain additional chemical carriers are also added to create a residual effect. This alteration of the natural product can make the chemical more toxic to mammals and the environment.
"IF YOU ARE RECEIVING A SPECIALTY NATURAL OR ORGANIC TREATMENT ASK IF THE PRODUCTS ARE TRULY NATURAL "PYRETHRUM" AND NOT SYNTHETIC "PYRETHROIDS".
---
Click to find out more

Why Choose Us,
Not only do we provide Natural Pest Control to Northern N.S.W, Gold Coast, and Brisbane, We also provide standard pest control treatments with the latest chemicals on today's market. Our treatments are 100% safe for your family, Your pets, And the environment. Therefore, If you have any Pest issues, we have it covered.
Locals servicing the Gold Coast, Brisbane, Tweed, Byron Bay, Lismore and Northern N.S.W. Call Us Today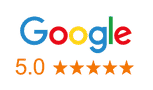 East Coast Building And Pest provide safe, sustainable and environmentally friendly pest control options on all types of pests.
We guarantee all our work.