Ice and illicit drug manufacture is a huge issue!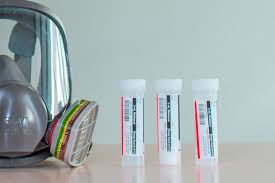 You wouldn't purchase a new home without inspecting for termites or ensuring also the building has no structural defects! In saying that why would you risk buying a house without getting a drug residue test without knowing whether it has been contaminated by methamphetamines?
To the average person, the drug Methamphetamine is known by various street names including 'speed', 'base', 'meth', 'ice', 'crystal' or 'crystal meth', 'amphetamines'. These are also the names most people hear on the news or read in the paper.
The reality is and according to recent studies, the number of Australians using the drug has tripled in the last 5 years with nearly 270,000 known users. The drug is heavily addictive and most users turn to manufacture to support this habit.
What are the issues facing homeowners that buy a house with Ice residue from use or manufacture?
Even low levels of Methamphetamine contamination can be a health hazard, Especially for young children who are in contact with the ground and put items in their mouth. People who are ill or have low immune systems will have an increased risk of further health issues.
The most common effects are.
▶ Anxiety.
▶ Skin irritation and rash.
▶ Sleep deprivation.
▶ Respiratory issues.
▶ Depression.
▶ Damage to the brain, liver, and kidneys.
Click the link below to see the effects of moving into a Meth lab.
A family who moved into a Toxic Drug Lab, Presented by Today Tonight
Following New Zealand
The huge amount of Methamphetamine use in New Zealand has lead to the real estate, property management and conveyancing industries leading the way in public awareness when it comes to Methamphetamine. Issues, when buying, selling or renting a property, are real.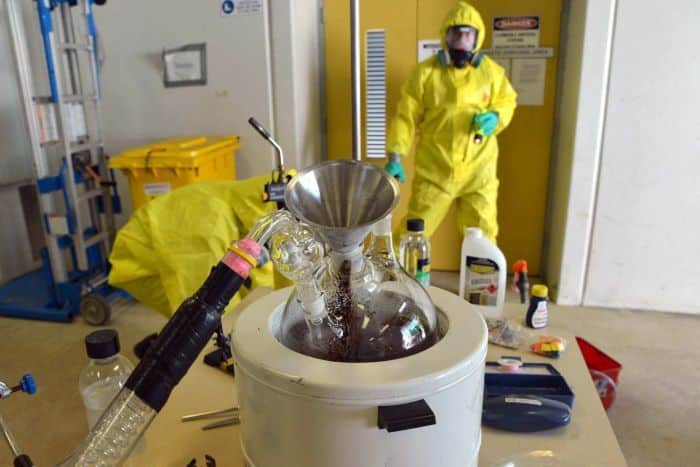 It is now common practice to have the tests carried out. Insurance agency's in New Zealand are already including the fine print to cover against claims against Methamphetamine-related property and health damage.
Now is the time for Australians to accept and to be aware that Methamphetamine use and manufacture is not just something on TV and in the newspapers, it can affect you and your family. All too often innocent people are buying or renting houses later to find out the devastating effects that Methamphetamine residue can have on their lives.
Whats involved in Testing your home for Methamphetamine use or manufacture.
When booking a pre-purchase inspection ensure you choose to also obtain a Methamphetamine residue test. Not only does the test provide identification of Methamphetamine residue, it also detects 10 other types of illicit drug types including several other precursor chemicals used in the manufacture of these drugs. The testing is inexpensive and the surface test results are confirmed in a matter of seconds.
Stage 1) Initial surface test only takes seconds for results.
Step 2) If the positive result is obtained, the owner must be notified and further comprehensive testing must be obtained by a laboratory.
Stage 3) Depending on the extent, Clean up costs can exceed tens of thousands and can involve removing walls and requiring the expertise of specialist cleaning firms resolve the issue.