Building And Pest Inspection Banora Point, Northern N.S.W
Banora point's local Building and Pest Inspection Specialists.
Click For Home Page or scroll for more info.
Banora point, The place to be.
When it comes to building and pest Inspections or property inspections in Banora point, East Coast Building And Pest are your local experts. We provide a range of Building Inspection services throughout Banora point, and throughout the Tweed Valley.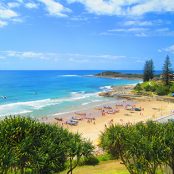 Banora point is a bustling suburban coastal town situated on the Tweed coast offering a good quality of lifestyle with golf courses, club banora and great fishing in close proximity to Tweed heads and only a short drive to the Gold Coast. The property market is continuing to grow in Banora point with affordable pricing on great homes and now is a good time to buy.
If you're investing money in a new home in Banora point, A building and pest inspection is a must. Our two-man inspection team are local, insured licensed builders and timber pest experts. Our inspections are backed by experience and confidence whilst providing you honest and local advice to help with your decision when buying a new property.
In addition to building and pest inspections, We also provide a range of affordable and effective pest control and termite management services.
---
Inspection options for Banora point
Combined Building & Pest Inspection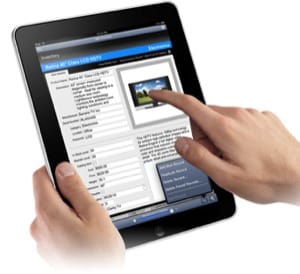 Our combined building & pest inspection service is carried out by two building and pest inspectors, a licensed building inspector and also an
experienced timber pest inspector. When booking a building and pest inspection you are guaranteed to have all the information you require to ensure confidence when purchasing a property. Any combined building and pest inspection also include reports emailed back to you in 3 hours.
---
Non-Biased Professional Advice

Unlike other companies in Banora point who quote on building repairs and in some cases promote it as part of their building and pest inspection reports, here at East Coast Building and Pest we feel this is a negative and pride ourselves on providing a non biased inspection. This ensures you obtain the correct advice when purchasing a new property from an inspector looking for potential issues not for opportunities to quote on and gain extra work. The aim of a building and pest inspection is to identify potential issues through the eyes of a professional to help you make an informed or educated decision, then from receiving the reports you can seek quotations from third party professionals on suitable repairs should you require.
---
Building Inspection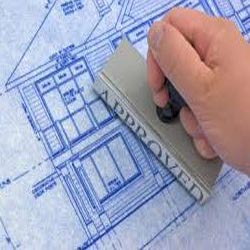 Our building inspection in Banora point is carried out by a licensed builder who carries insurance. Our pre-purchase building & pest inspector will identify structural faults and safety issues and also provide advice to help with the purchase of the property. Our building inspector is also happy to answer any questions you may have about the property such as renovation ideas. If you are buying a new property don't just obtain a building inspection, it is always best to ensure your building and pest inspection covers both pest and building. All building inspections receive a report that complies with current Australian Standards.
---
Pest Inspection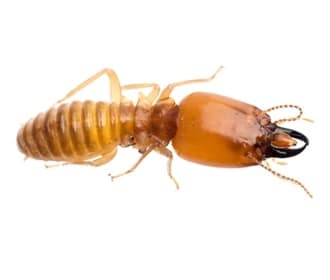 Like Our inspection, A pest inspection when purchasing a property in Banora point should cover all timber pest, termites, timber decay and other timber pests such as borer, mould and fungi. A building & pest inspector must be licensed and further trained to carry out these inspections. Our building and pest inspectors have had further experience in treating termites, installing termite protection and they understand the life cycle and habits of termites. Our pest inspection comes with a same day detailed report combined with the latest pest inspection equipment.
---
Pre Sale Building & Pest Inspection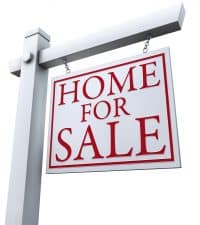 Banora point pre-sale building and pest inspections, Our service is provided to the agent or vendor with the report available to the purchaser once the property is listed. A pre-sale building and pest inspection will uncover any hidden issues prior to sale. Having this vital information will ensure you have complete confidence when listing the property. A building & pest inspection prior to sale will save delays for all parties. Our pre-sale building and pest inspections are carried out by two inspectors, include same day reports with recommendations on findings.
---
Thermal Inspection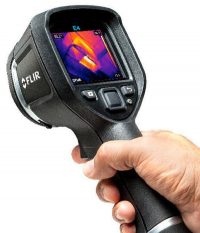 We include the use of a thermal device on any of our combined pre-purchase building and pest inspection or if you require a pest inspection only. The thermal tool can help the pest inspector detect the presence of moisture and also termite activity if the conditions suit. This is only one of the additional tools we carry to ensure a thorough inspection.
---
Termite Radar Inspection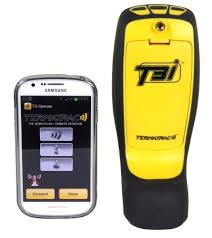 The Termatrac T3i is now an industry recognized tool that complies with the current Australian Standard for building and pest inspection. The new standard for building & pest inspection enforces the use of further devices to provide additional tests. The use of the Termatrac T3i termite radar is included free of charge on all our combined building & pest inspection services or pest inspections. If you have obtained a quote from another company and their quote does not include the use of these tools free of charge, beware.
Other inspections include: Residual Drug Test, Asbestos Test
---
A Local company you can trust. Providing Building and Pest Inspections and Pest Control services.