TERMITE INSPECTION AND CONTROL BRISBANE
Call the Brisbane termite experts for an affordable, free quote today. Servicing all areas of Brisbane.
Same day service, All areas!
Phone: 1300 910 917
TERMITE MANAGEMENT SERVICES BRISBANE


   
   
---
WHAT IS TERMITE MANAGEMENT?
Termite attacks are a large problem facing Brisbane homeowners, In Brisbane we have many species of Australian termites that cause cosmetic and structural damage to timber within our homes or commercial structures that are generally a subterranean nesting species. The reason these termites can cause such large amounts of damage is because their nest may not always be located as they are under the ground. The nest could be in the trunk of a tree, tree stump, stored timbers below the soil surface, Below a concrete slab or even in the wall of the bathroom.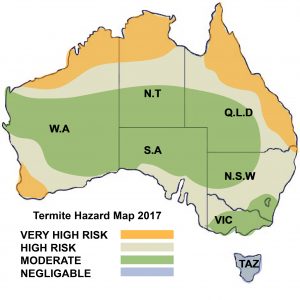 Subterranean Termites travel under and through the soil to find a potential food sources generally within 40cm below the top soil surface. Once termites have located their food source along with a source of moisture, whether it be hardwood or softwoods they can leave a trail of destruction or damage that can leave the homeowner out of pocket potentially a substantial amount of money.
Managing termites in Brisbane is now a part of the NCC or building codes of Australia which means new houses now require termite protection to be installed to prevent or lower the risk from termites gaining undetected entry into the structure through cracks and crevices. Regardless the age of the structure, All Brisbane homeowners should have a termite management program in place and this should start with an Annual Termite inspection. It is important to ensure you only use a company who not only understands termite feeding and nesting habits, But Is competent, qualified and insured to both inspect and treat the concerns.
We have local expert timber pest specialists in Brisbane who know their stuff when it comes to termites and their control. We provide a wide range of Termite management services in Brisbane that include but not limited to annual inspections, post and pre-construction termite protection, Treatments to active or live termites, Chemical and or baiting and monitoring protection and pre-purchase timber pest inspections. Our team is further trained and accredited, QBCC licensed and carry the latest tools to the job done right the first time.
---
HAVE YOU FOUND TERMITES? WHAT SHOULD YOU DO NOW?

Firstly if you have found termites or termite damage do not disturb the area, An inspection by one of our Brisbane  timber pest inspectors is the first step to identify where the termite activity is and possibly ascertain the entry point into the house followed by identifying the best method of treatment. A termite inspection by one of our Brisbane  professionals is also essential in ensuring they are located adequately using the right equipment, not just a free quote. Some companies in Brisbane somewhat fool clients with free quotes or free assessments ect.
We also offer free quotes but also advise a full inspection is required prior to proceeding. There are Australian Standards that all companies must follow for both inspection and treatment. A full inspection of the structure is essential prior to any treatment being carried out and should take around a minimum 1 hour, also identifying the extent of the activity. Don't be fooled make sure you have the whole house inspected.
TERMITE INSPECTIONS BRISBANE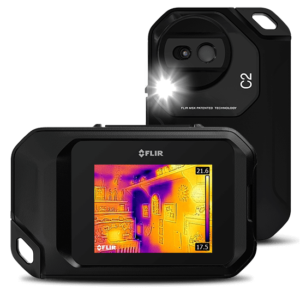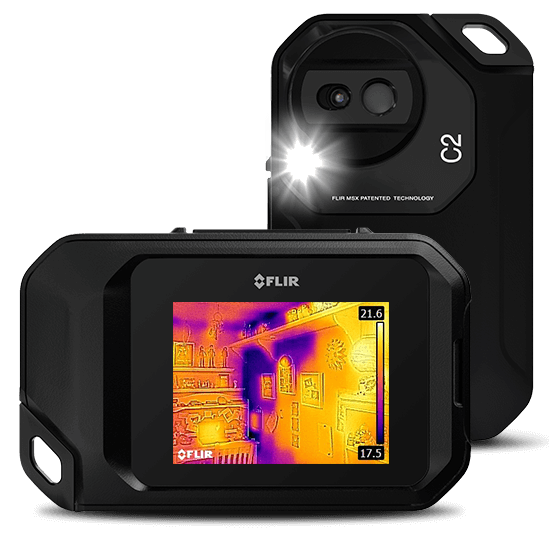 Termite inspections are a process of elimination. Termite inspections annually should be an essential part of home maintenance in Brisbane. Termites are a common problem affecting homeowners and the current statistic is that termite's effect 1 in 3 Brisbane homes.
A major financial loss is caused by termite damage throughout Brisbane every year. These losses are mainly due to property owners forgetting to have there an annual check, lack of property maintenance or building faults.
As a homeowner, you can reduce this risk by having a thorough inspection carried out annually.
A Termite Inspection must be carried out to current Australian Standard AS 3660.2.17.  Be aware – A Termite Check is not a Termite inspection to the Australian standard.
Our inspectors are licensed and experienced and use the latest technology including nondestructive and noninvasive Thermal imaging and Termite detecting radar equipment. Once the inspection is complete we issue you with a photographic digital report with recommendations on how to reduce your risk of termite attack and also a detailed  termite management plan if required.
---
WHAT DOES A TERMITE INSPECTION INVOLVE?
Our Brisbane technician will inspect all areas of your Home or commercial property including roof void, subfloor, internals and externals of the structure using essential tooling starting with a timber sounding device, torch and a trained ear to detect any abnormalities in accessible timbers that may be a result of termite activity, moisture or timber decay.
Secondly, A moisture meter is used to detect any areas that contain moisture and subsequently may contain a termite infestation (If active termites are behind wall linings they can create a high moisture reading) or the moist areas may be conducive to termite activity.
And thirdly, We use a specialist tools such as the Termatrac T3i Radar and Thermal camera to assist to differentiate between termites or just elevated moisture readings.
Finally, The inspector will complete a digital and photographic termite inspection report and termite management plan if required that will outline areas of risk or concern, recommendations or tips on how to reduce the risk of termite infestations or attack. The report is emailed same day in PDF format.
Beware! If an infestation has been identified by the home owner a full termite inspection is essential as it enables the technician to map out the activity and provide you a correct treatment proposal and termite management plan, Do not fall into the trap of free quotes given by some companies this will result in an inaccurate treatment proposal and potentially re-infestations. Different situations require different treatment methods, In some situations one method will be far more effective, baiting may be best option as opposed to a chemical treatment, Our Brisbane technician will provide the right advice on site and for the price of a Full termite inspection starting at $220 its not worth the risk.
Also note some companies promote termite checks, a Termite check is not a full Termite inspection it is only carried out to give an indication if a full termite inspection is required and the answer will always be yes. (The Guidelines from the Australian standard is provided for a reason Termites are masters of concealment.) If you have had a company provide a termite check it then should be followed up by a full termite inspection to the Australian standard 3660.2 and ongoing termite inspections should be completed annually.
---
WHATS INCLUDED IN OUR BRISBANE TERMITE INSPECTION?
▶ Termatrac T3i Termite Radar
▶ Free Thermal Imaging
▶ Sounding of timbers
▶ Moisture detection
▶ Also detection for mould a termites food source
▶ Timber decay
▶ Identification of areas conducive to termite attack
▶ Also, Digital photographic report produced same day with a list of recommendations to reduce the risk of termite attack.
Brisbane Termite inspections on an annual basis are designed to not only identify live termites but to identify potential issues or conditions that may attract termites. Most homeowners may not be aware of high moisture, building faults and conducive conditions. From experience, it only takes a slight water leak or breach in the waterproofing in the shower wall or moisture in a garden bed on an old infill slab with pine frame and it will be a matter of time till termites have found the food source that is your timber house frame. Identifying and rectifying high-risk areas on an annual basis will, in fact, reduce the risk of major damage caused by termites. Our Brisbane Termite inspections will always be carried out to the Australian standard.
---

REMEDIAL TERMITE TREATMENT BRISBANE
If or once our Brisbane technician has identified termite activity we will provide a proposal of the most effective termite control measures that we can achieve colony elimination. Our Brisbane termite specialists are accredited with the latest treatment methods and or products ensuring you get the right advice and successful results.
Treating termites is not a case of grab a can of fly spray it is a skilled task that takes years to develop the mindset and techniques to gain colony control, it involves more than just chemicals alone. Thus, To perform a successful termite treatment you must have a knowledge of termite behavior and ecology. A remedial treatment is designed to get the termites out of the structure. Our technician will carry out a follow up inspection of the area treated to ensure the activity ceases.
---
SOME OF OUR BRISBANE TERMITE TREATMENTS INCLUDE
▶ Above ground live baiting – Baiting termites is an effective way of eliminating a termite nest when we cannot find it. Some species are quicker to bait than others.
▶ Dusting workings – Dusting termites involve skill to apply a termiticide in powdered form into the workings. It takes a good understanding of where entry points are located and also certain times of the year can affect the application like baiting.
▶ Foaming wall cavities – Introducing a nonrepellent termiticide such as Termidor into the termite workings. This is a good approach if we know where the nest is located or a lot of activity has been identified.
▶ Treating nests. This is the most important part of a termite treatment. It is important to obtain colony elimination by killing the queen/s. If we cannot find the nest treatment methods may need to be put in place such as baiting. A termite nest may survive for 30 years. If the wrong chemical has been applied or is not effective you may risk repelling termites away or not kill the queen and the termite colony survives to find another entry point.
▶ Chemical treated zones around the house and under the slab is a long-term method that involves treating the soil with an APVMA approved termiticide into the soil around the perimeter and under slabs to prevent ongoing undetected termite entry.
---
TERMITE PROTECTION BRISBANE

1. Baiting And Monitoring Systems
2. Chemically Treated Zones
3. Physical Barriers
As per the Australian standards a 'stage two' treatment should be carried out after the termites have been eradicated inside. Even if termites have not been treated or identified, It is also highly recommended in all south east queensland homes Termite protection should be considered as a preventative measure.
This can include soil treatments to the perimeter of the structure or installing other management systems such as termite baiting systems to protect the structure depending on the building design. Many of today's products come with a manufactures warranty, Only an accredited installer can provide these warranties. Some house designs can accomodate most termite management methods however some cannot, it is essential that the correct form be installed to the standard to ensure warranties can be provided.
As an accredited company. This means we have undergone further training to be able to install adequate termite protection systems around your home or commercial property to protect against termites. This includes chemical termite barriers, baiting and monitoring systems, Chemical baiting and interception systems, post and pre-construction management systems. The chemicals and protection available on today's market are safe and effective. Some methods are Non-Toxic.
1. Baiting and Monitoring or Baiting and Interception systems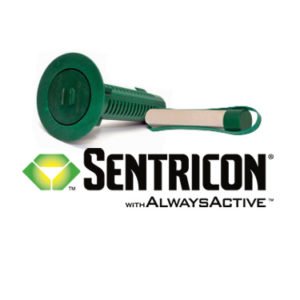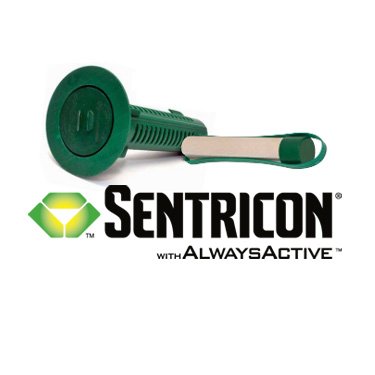 There are many types of baiting systems available that all work on a similar principle. The baiting stations attract termites to the station before they enter your home. Termites are then either detected and fed bait by the technician or in the newer class of interception systems are able to feed off the already contained bait. Both bait types contain an active constituent to eliminate the colony, However with Sentricon always active if contains the active constituent 24/7 ensuring termites feed off the bait without missing the opportunity in between service checks. The non chemical containing baiting systems effectiveness relies on regular maintenance, however with the chemical contained baiting rods it is not possible for termites to feed off the baiting station and not ingest colony eliminating chemical.
Bait stations are placed every 3-4 meters around the perimeter of the home or commercial structure. The standard baiting and monitoring system is inspected every 6-8 weeks or 4 times a year with the new Sentricon Always Active System (as per the manufacturers specs, high active sites may require more frequent visits). Termites are all part of a large colony. Termites feed by feeding each other and the queen. Once the termites have ingested the poison from the bait stations it is transferred throughout the colony and results in colony eradication. Baiting is a great way of controlling subterranean termites as their nest is often somewhat impossible or hard to locate as it is hidden in a tree or beneath the soil and can wreak havoc for years.
---
2. Chemical Treated Zone (Chemical Barrier)
A chemical barrier in Brisbane should only be installed by a licensed and accredited pest control technician. Termite barriers are installed in the soil of the perimeter of your slab edge and footings to ensure termites cannot enter the structure. Termite barriers are installed by trenching to the buildings footing, treating the existing to new soil and backfilling or if the soil cannot be accessed then drilling and injecting at high pressure through the concrete slab is an option. The soiled areas can also have a reticulation system (perforated hose) installed to avoid re-digging in the future.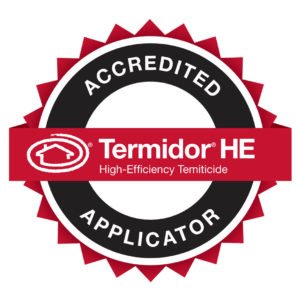 The lifespan of a chemical barrier varies depending on the chemical or product used, soil type, and delivery method however cheaper chemicals are around 3 years and premium chemicals up to 10 years is generally the lifespan these days.
There are two types of chemicals used these are either repellents which repels termites away from the treated zone and non-repellents where termites do not identify the treated zone and pick up or become effected by the chemical and carry it back through the nest affecting more termites on the way. In our opinion the most ideal and effective chemicals are non-repellents.
A chemical barrier is an effective approach to ensuring termite management. Chemicals have come a long way since the 1980s and 1990s. Most chemicals are now generally low or non-toxic if applied correctly. Not all Brisbane house or building types are suited for chemical termite barriers and you should ask our brisbane inspector what is best suited suited or recommended and provide a termite management plan in accordance with AS 3660.2.17.
---
PRE CONSTRUCTION TERMITE PROTECTION BRISBANE

An essential stage of construction in todays building is installing a physical termite barrier. New homes, building extensions or renovations must have termite management installed.If this is overlooked you will find that certification will not be obtained. A physical barrier is designed to work integrated with annual termite inspections to detect early signs of termite activity and thus reduce the cost of treatment and damage.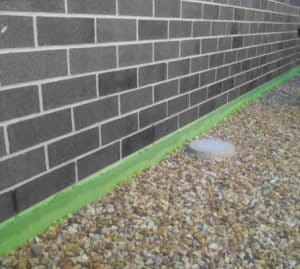 The concept is to basically make your house as impenetrable from beneath the slab as best as possible, forcing termites to the outer edges so they can be visually identified.
Physical barriers cannot ultimately stop termites entering your home they can only expose them if installed correctly. Adding an attachment or an additional slab without protection, Storing goods, Placing garden beds against or covering weep holes on external walls will enable termites to gain undetected entry. Having an annual inspection is a must to maintain regular advice on ensuring this barrier is most effective.
If you are building a new house, renovating or making an alteration to the existing concrete slab we can provide termite protection that conforms with the current Australian Standards. We work in conjunction with licensed builders providing free quotes. We provide all certifications, Form 16s, warranties and more. For further advice on pre-construction termite protection give us a call today.
Accredited with the following pre-construction products.
▶ Home Guard     ▶ Kordon    ▶ Camilleri Reticulation     ▶ TermSeal     ▶ Termidor     ▶ BiFlex    ▶ GreenZone

See Our Recent Brisbane Reviews
---

Dean walkley

– Very thorough inspection, with great advice. Would recommend Andrew to others.
---

Micheal Antolak

 – I have been looking around for a Pest controller and was recommended by people to use East coast building and pest. I was very impressed with the thorough investigation carried out by Andrew.Absolutely outstanding! highly accommodating, friendly, professional and cheaper than expected. I'd recommend you all to everyone! Thank you so so so much.
---

Ally Williams

 – I can't recommend East Coast Building and Pest enough. They were professional, very thorough and both the building and pest inspectors took the time to call me afterwards to explain exactly what the different elements of their reports meant. Buying a house is stressful at the best of times so I am grateful that East Coast made the building and pest part easy. Special thanks to Jade who booked the inspections at short notice and Robert and Brad for their work.
---

Natalie Sanders

 – We had a building and pest inspection done today and the guys were very thorough friendly will definitely be using them in the future thanks so much for the great service guests hard to find here on the coast.
---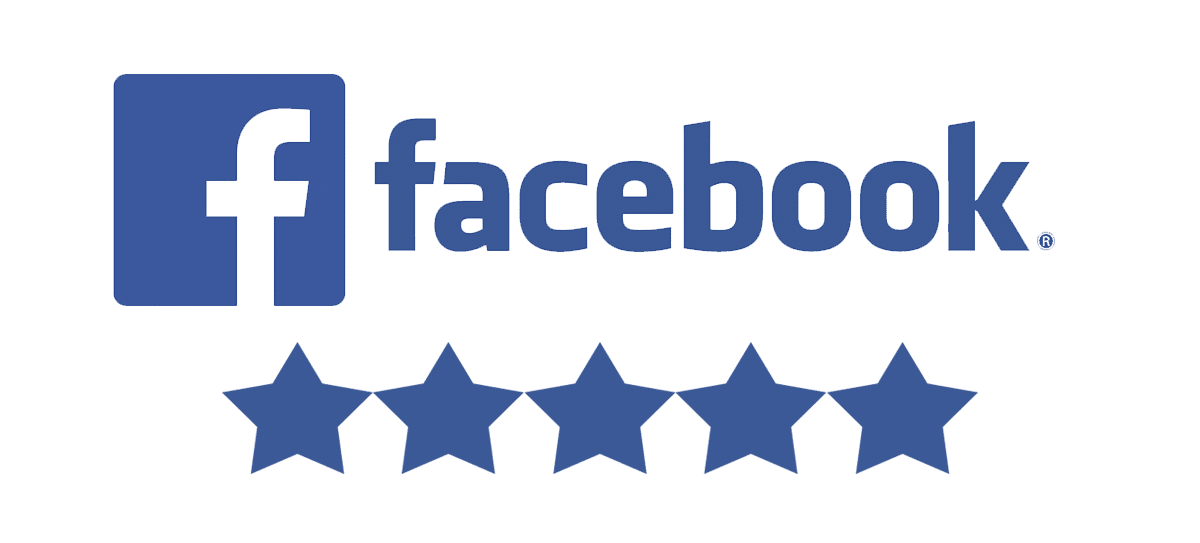 Susan Re Neilson

– Yet again an amazing service. Our son and daughter in law use this company. Fast service and so accomodating with dates and times. Keith is amazing he is very professional, informative, very cheerful and friendly. Cannot recommend East Coast Building and Pest highly enough. Thank you again see you next year
---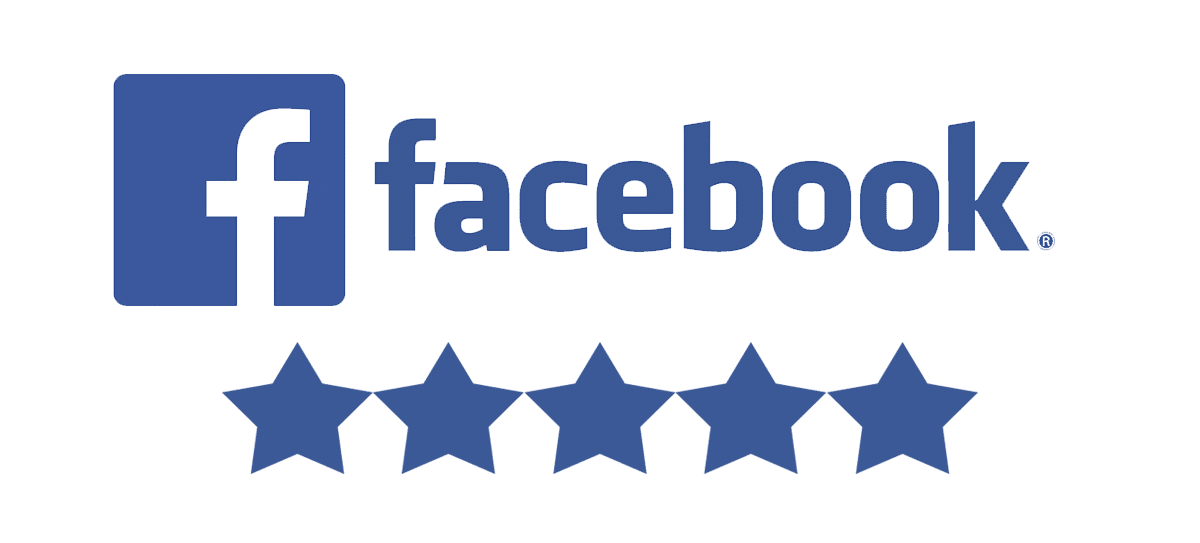 Phillip Greve

– 5 stars all the way these guys were amazing from the time I booked the job in to the time I received the reports, the reports were great and they were there every step of the way not only did Andrew and Bruce explain everything to me at the inspection I was able to contact them the next day with a question from reading the report that Andrew answered right away. Fantastic job guys!!!!
---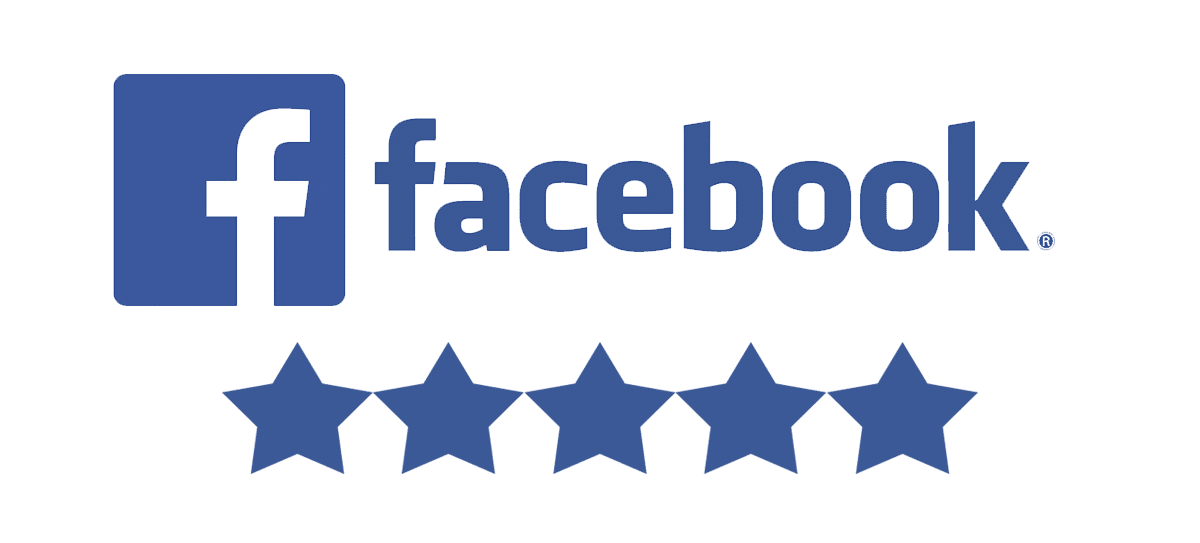 Caroline Dunkley

– I can not recommend the services of East Coast Building and Pest enough. I used them for the purchase of my own home, but I also refer them to all my conveyancing clients as a result. So thorough and helpful and go above and beyond.
---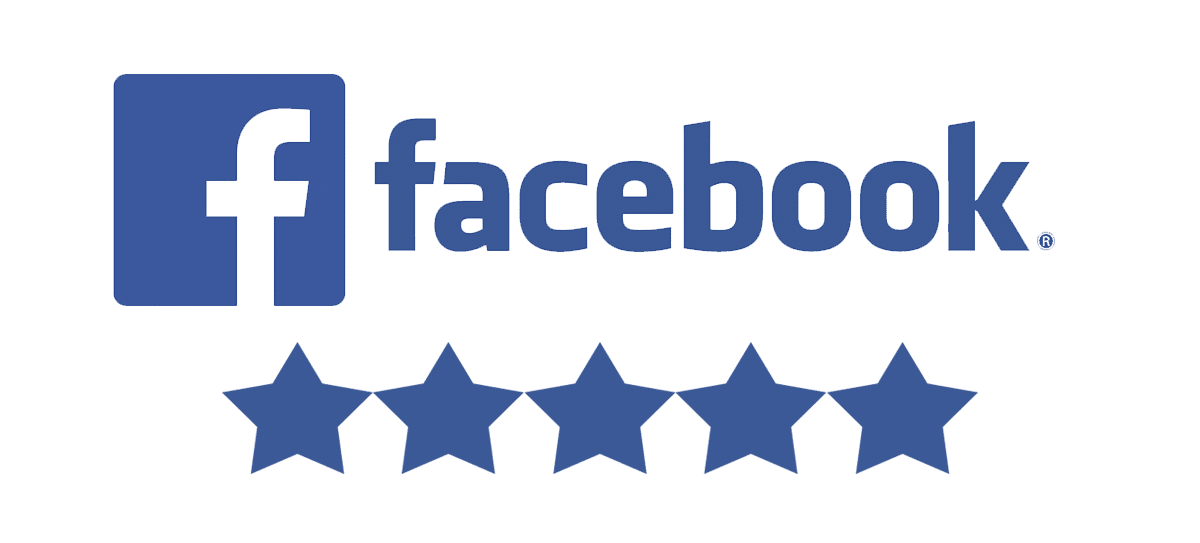 Magda Durham

– We got them to inspect the property before we purchased our home. They were very informative with the inspection and had great customer service. I would highly recommend them.
---
TERMITE INSPECTION SERVICE AREAS FOR BRISBANE, LOGAN & IPSWICH
We service all areas of Brisbane, Logan and Ipswich however if your suburb is not listed below please feel free to contact us
Acacia Ridge, Algester, Annerley, Archerfield, Aspley, Brisbane, Burbank, Bribie Island, Burpengary, Caboolture, Calamvale, Chermside, Carindale, Cannon Hill, Carole Park, Coopers Plains, Darra, Doolandella, Drewvale, Dutton Park, Eight Mile Plains, Eagleby, Ellen Grove, Fortitude Valley, Fairfield, Forest Lake, Greenslopes, Heathwood, Holland Park, Holland Park West, Inala, Kallangur, Karawatha, Kuraby, Logan, Larapinta, Macgregor, Mackenzie, Mansfield, Moorooka, Mount Gravatt, Ningi, Nathan, New Farm, Newstead, Paddington, Petrie Terrace, Red Hill, Strathpine, Waterford West, Durack, Pallara, Parkinson, Richlands, Robertson, Rochedale, Rocklea, Runcorn, Salisbury, Seventeen Mile Rocks, Sinnamon Park, Stones Corner, Stretton, Sumner, Sunnybank, Sunnybank Hills, Tarragindi, Tennyson, Upper Mount Gravatt, Wacol, Willawong, Wishart, Yeerongpilly, Yeronga.