Pest Control Tamborine Mountain
Click or Call today for a free quote 1300 910 917
East Coast Building And Pest is Tamborine Mountains and the Scenic Rims best rated pest control company.
Our service to you is safe, affordable and backed by our 100% satisfaction guarantee that we will eradicate your pest issues or your money back!
For Commercial Clients Click Here
Tamborine mountain Pest control options


How do we provide such a good pest control service on Tamborine Mountain and in the Scenic Rim? Firstly knowledge is everything, our local pest control experts are trained & licensed for all pest infestations and also further accredited for timber pests including termites.
Our team are accredited applicators and installers of major pest management products ensuring you get what you pay for.
Pest control has come a long way since the 80s and 90s and the products used are safe and effective. We also provide an industry first natural pest control option that uses non synthetic pest control products.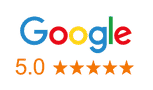 Some of the pests we treat on Tamborine Mountain and in the Scenic Rim
Click to find out more

COMMERCIAL PEST CONTROL TAMBORINE MOUNTAIN AND THE SENIC RIM

WE PROVIDE A WIDE RANGE OF PEST CONTROL AND TREATMENT OPTIONS FOR TAMBORINE MOUNTAIN BUSINESSES. FROM CAFES, FACTORIES, RESTAURANTS, CINEMAS, SCHOOLS, OFFICES AND MORE.
One of the most Common issues in commercial environments on the Gold Coast that we are proud of resolving for many clients is German cockroach infestations. We are also renowned to be one of the best in the industry for all other pest control, for example Food storage pests, Rodents, Birds, Ants, Spiders, Bed Bugs,Termites and more. Trying to run a business on the Gold Coast is hard enough but with pests it is impossible. We provide safe work method statements and follow HACCP guidelines. Call us today, we are here to help and we will guarantee our work with 24/7 availability and ongoing support.
---
RESIDENTIAL PEST CONTROL TAMBORINE MOUNTAIN AND THE SENIC RIM
What ever pest is creating havoc in your home, we guarantee to eliminate it and if the pest comes back so do we.
Tamborine Mountain and Scenic Rim residents face pest issues annually, These pests include nuisance ants, cockroaches, fleas, termites, mice, rats and spiders. We have a range of pest eradication services that include: End of lease, Premium pest control for all pests, Natural pest options, termite inspections, termite treatments and more. Simply give us a call and we can provide a free quote for any location on the Gold Coast and we can provide up to a 12 month* warranty so you can have piece of mind that your money is being well spent.
---

OUR NO 1 SELLER THE PREMIUM PEST CONTROL PACKAGE
Our most popular Pest control option for most clients.
There is a large amount of pest control and termite management businesses on Tamborine Mountain alone and this leads to a wide range of pricing, service quality, warranties and of course customer service. All companies base their prices on the size of the property, which pests you need treated and varying warranties on each service just like us. However, we have put together this special package includes all general pests and a full termite inspection at a discounted rate with a 12 month* warranty on the general pest control to make life easy for our customers.
Our Premium pest control package includes a Pest control and Termite inspection at a discounted combined price.
We treat the interior, roof void, exterior, gardens and footpaths for cockroaches, silverfish, ants and spiders.
We offer a Full 12 month internal service warranty on Cockroaches, Spiders, Silverfish and 6mths on Ants.
This includes 12 months* on webbing Spiders and Silverfish inside your home which most companies in the industry do not cover. It is possible that you may see some of these pests within 12 months however if the chemicals have broken down and an infestation reoccurs rest assured we will return to treat the effected area free of charge. We can offer this sort of warranty because we only use the best products on the market and we are confident in our staff as they are trained in the correct pest control application techniques.
Our Premium pest control service includes a full Termite inspection and report. This means we will carry out a Termite inspection of the property whilst we completing your pest control and give you a full written report. This will outline all current issues, conducive conditions and risks we can visually see and we will provide you with our advice on what you can do going forward to lower your risk. This inspection includes the use of moisture meters, thermal imaging and termatrac t3i. If it is found that you do have termites or there is some worrying factors noted on the termite inspection, then from that point we can discuss your treatment options.
We really appreciate our customers loyalty so we look after them year after year with a guarantee that no price increase will occur and if you find a cheaper quote for the same service we will match or better there price, all that we ask is that you book within 2 weeks of your due date each year.


---
Common Asked Questions
What sort of warranty do you provide with your pest control?
Yes we provide up to a 12 month warranty on selected pest control services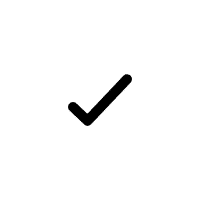 Are the products you use safe?
Our products are premium quality not knock offs or watered down. They are safe for you your family and the pets and are applied by licensed and trained professionals.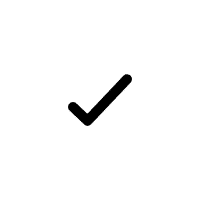 Do I need to pack everything away before you come to spray?
No however, Its best when before a pest treatment is applied that you do a general tidy up, mop the floors. That's all.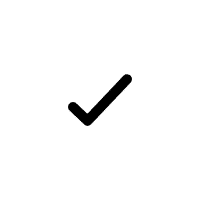 How do we pay ?
We take the following payment options on site.

---
Quote & Booking Form.
Pest Control Scenic Rim
Beaudesert, Beechmont, Benobble, Biddaddaba, Binna Burra, Birnam, Boyland, Bromelton, Canungra, Cainbable, Cedar Vale, Cryna, Eagle Heights, Ferny Glen, Flying Fox, Illinbah, Gleneagle, Kerry, Kooralbyn, Lamington, Lamington National Park, Nindooinbah, North Tamborine, O'Reily, Sarabah Tabragalba, Tamborine, Tamborine Mountain, Witheren, Wonglepong