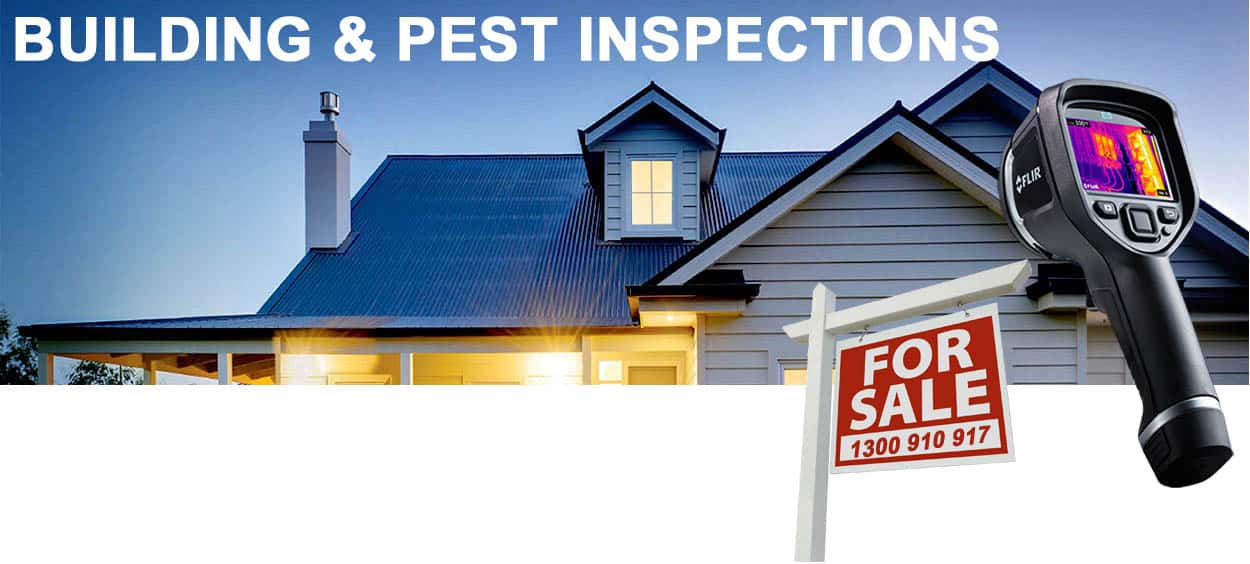 Building And Pest Inspections Brisbane
East Coast Building & Pest provide you with an inspection service that is second to none.
With the latest high tech inspection equipment, A fully licensed two-man inspection team and same day building and pest reports.
Phone: 1300 910 917
Property Inspection options for Brisbane





Why should you book your Building And Pest Inspection in Brisbane with East Coast Building and Pest !
Reports within 3 hours from the job and a Two man team !
Don't Risk It – East Coast Building And Pest are one of the few companies in Brisbane who have the adequate licensing to inspect for both Building and Pest. If you are engaging a company you can search the QBCC website to see if the company you are engaging has "Completed residential building inspection license" and also "Termite management" Licences. Our QBCC Licence number is 15023579
Engaging in a company with the right licenses ensures that the company is providing you the right advice and more importantly they are adequately licensed which means they are able to be insured for both Building inspections and Termite Timber pest inspections.

---
BRISBANE'S NUMBER ONE PROPERTY INSPECTION COMPANY THAT PROVIDES YOU MORE

East Coast Building And Pest also provide a suite of inspection services that can be coupled with a building and pest inspection. These additional services include a drone inspection to assess roofing elements where the inspector is unable to gain safe access to the rooftop. Also, we can test and confirm asbestos via a NATA approved laboratory or even test the property for residual evidence of illicit drug use.
Unfortunately, the effects of drug manufacture in houses can leave a long-term effect and investors should be aware. We issue you the confidence needed so that you can make the right decision when purchasing your new Brisbane home.
▶ We will contact the agent and vendor to organize the whole inspection process.
▶ Our inspections are carried out by a two-man team. A licensed builder and also a timber pest inspector. Our builder knows building and our pest inspector has had years of experience treating and dealing with termites. You cannot expect one person to provide a quality inspection and expect them to do both.
▶ The building inspector assesses critical points of the safety & structural elements of the building.
▶ Our pest inspectors are experts at finding termite activity. We identify past treatments, repairs and design faults that may lead to a future termite attack.
▶  Inspections identify Mould, Moisture, Timber Decay, Cracking, Rust, Corrosion, Drainage, and Ventilation Issues.
▶ We carry the right tools including Termatrac Termite Radar, Thermal Camera, Moisture Meter and Aerial Drones to assess all areas. New Australian standards require additional tools to be used in a building and pest inspection.
▶ We can provide asbestos sampling onsite and test through NATA approved Laboratory.
▶ Our inspectors will call you after all inspections to run you through the findings.
▶ You will receive 2 detailed photographic PDF reports on the same day. A Building Inspection and Pest Inspection Report.
▶ Also, We provide ongoing consultation after the job.
---

What areas of the property do you inspect on the day?
There's nowhere we don't inspect.
▶  All external areas of the building also including fence line, rooftop, granny flats, outbuildings, and yards.
▶  Internal areas including sounding timbers for termite damage, thermal imaging at no extra cost, moisture meter, and termite radar device.
▶  All accessible areas of the roof void. Including eaves, trusses, guttering, downpipes, and tiles. If the building is too high we can provide a drone to inspect at heights.
▶ Underneath the house including sub-floors, crawl spaces, flooring, and decks.
▶ In addition, we can provide asbestos reports, residual surface tests to indicate if the property has been used for the illegal manufacture of drugs.
▶ If you have any additional requirements for your property, building or pest inspection we are happy to include.
---

Our building and pest inspection reports.
We provide same day photographic reports within 3hrs from the job, thus saving any delays with the contract.
Our pre-purchase building and pest inspection reports are written in an easy to understand manner, and are prepared in accordance with the Australian Standard (AS 4349.1-2007 and AS 4349.3) requirements. We will highlight areas of concerns and we will outline in the reports safety hazards and defects that need or may need  repairs. We also provide our reports with photos showing the location and the identified defects and safety hazards.This can help you make an informed decision on your purchase with confidence, meanwhile knowing the property has been thoroughly checked out by the industry leader in Building and Pest inspections in Brisbane.
▶ 2 Full photographic digital PDF reports prepared by a Licensed Builder and Pest Inspector.
▶ Reports are emailed the same day and prepared by the inspector, not the office.
▶ Our unique reports are easy to read. Reports identify all issues that are found on each inspection. In addition to digital reports, we will contact you after the inspection to run through the findings if you cannot make the inspection.
▶ Including the report, We store all information recorded on the day on the cloud so you can access additional images at any time if your report is lost. Thus, information is always at hand.
---
Thinking About Meth Testing your new Property Purchase
Combine and save, Add a Meth Test to your Building and Pest inspection to ensure your not buying a Health hazard for your family to live in !
Did you know Australia is one of the world's fastest-growing markets of methamphetamine. An Australian Crime Commission Report revealed more than 740 laboratories used to make methamphetamine were detected around the country and 340 of them in QLD alone. The costs of removing such damage caused from residues used in a Methamphetamine lab or from heavy users can easily be in excess of $100,000.
CLICK HERE TO FIND OUT MORE


---
Commonly Asked Questions
What costs are involved in a Pre-purchase building and pest inspection in Brisbane?
Costs vary depending on the size and building type but we start at $220 for a pest inspection or $440 for a combined unit building and pest inspection. Prices include GST and the use of all the equipment. There are no hidden costs with our service.
How long until I receive the reports?
You will receive 2 reports via email in PDF format with images on the same day of the inspection. It does not matter where our inspectors are in Brisbane they will email the reports directly to you. In addition to same day reports our inspectors will call you after the inspection to discuss the findings.
Are your inspectors experienced?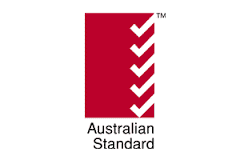 East Coast Building And Pest, its pest inspectors and builders are QBCC licensed and insured with years of experience. QBCC Licencing requires a building and pest inspection company to have a completed residential building inspection license and also a termite management license to invoice and carry out an inspection. If you are receiving quotes ensure the company has both licenses, If not you may risk engaging a company with no insurance if an error was made.
You can search if a company has the right license via the QBCC website.
What happens if you find an issue?
Most of the time we do find issues. Fortunately, the majority of issues identified in an inspection are minor and require only general maintenance. In some instances, we do find termites or structural and safety issues. If a major issue has been identified negotiations may be made with the vendor or you may have the ability to end the contract.
What do Termites look like?
You would have heard the term white ants well basically thats it they look similar to ants and they are of a white to creamy tanned colour, here is a video below of a treatment carried out by East Coast Building and Pest.
Phone: 1300 910 917
---
What is the Termite Radar?
The Termatrac T3i is an important inspection tool most other Brisbane companies do not use.
In addition to thermal cameras, drones, and moisture meters we are accredited operators and use the Termatrac T3i termite radar.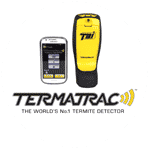 The Termatrac T3i is a vital inspection tool that can tell the difference between moisture and termites. A pre-purchase inspection is visual and noninvasive this meaning that the inspectors are not permitted to open up walls or move items. The Termatrac will save you money as termites can be identified on the day of the inspection without having to return.
---

---
Property report for Brisbane
Brisbane is hot on the property market and tipped to boom in the next 5 to 6 years. With houses still in an affordable price range in suburbs on the South of Brisbane like Forest Lake, Sunny Bank, and Browns Plains. In fact, You can still nab a great buy on the North Side in suburbs like Bracken Ridge all the way up to Bribie Island.

When purchasing a property it is important to obtain a Building And Pest Inspection. Houses vary in age and style per location, From old traditional Queenslanders in Mount Gravatt to the more modern brick veneers in Forest Lake.
It is important to know the ins and outs of any property you wish to purchase in Brisbane. Buying a house is a big decision. Booking a Building And Pest Inspection with East Coast Building And Pest will help you make the right decision.
---
Service Locations Brisbane, Logan & Sunshine Coast
We service all areas of Brisbane, Logan and Ipswich however if your suburb is not listed below please feel free to contact us
Acacia Ridge, Algester, Annerley, Archerfield, Aspley, Brisbane, Burbank, Bribie Island, Burpengary, Caboolture, Calamvale, Chermside, Carindale, Cannon Hill, Carole Park, Coopers Plains, Darra, Doolandella, Drewvale, Dutton Park, Eight Mile Plains, Eagleby, Ellen Grove, Fortitude Valley, Fairfield, Forest Lake, Greenslopes, Heathwood, Holland Park, Holland Park West, Inala, Kallangur, Karawatha, Kuraby, Logan, Larapinta, Macgregor, Mackenzie, Mansfield, Moorooka, Mount Gravatt, Ningi, Nathan, New Farm, Newstead, Paddington, Petrie Terrace, Red Hill, Strathpine, Waterford West, Durack, Pallara, Parkinson, Richlands, Robertson, Rochedale, Rocklea, Runcorn, Salisbury, Seventeen Mile Rocks, Sinnamon Park, Stones Corner, Stretton, Sumner, Sunnybank, Sunnybank Hills, Tarragindi, Tennyson, Upper Mount Gravatt, Wacol, Willawong, Wishart, Yeerongpilly, Yeronga. brisbane building and pest inspection