What's involved in a building & pest inspection?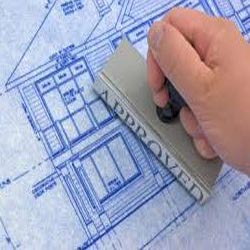 Purchasing a new home or property is a big deal, and for most this may be your first home or for others an investment. A building and pest inspection is an important step in ensuring you are aware of what you purchase. This article is to answer commonly asked questions and to also provide information on the scope of the inspection provided.
Whats different about N.S.W and Q.L.D?
In Q.L.D the regulations are quite different. Basically, in N.S.W the laws are a lot more relaxed on who can provide pre-purchase building and pest inspections. In N.S.W it is not a requirement to be a licensed builder. In Q.L.D you must be a licensed builder with years of experience and hold a QBCC license.
TIP: When booking a pre-purchase building and pest inspection in N.S.W and Q.L.D ensure you book a two-man team and making sure the building inspector is a licensed builder. It's always best to obtain 3 quotes. You do not need to go with who the agent recommends.

What does the inspection cover?
In general, A building and pest inspection will cover on the building side for example, major defects ie cracking and moisture penetration, also safety issues ie exposed wires, no safety switch or possible inadequate fixtures and supports. The pest inspection will cover for example possible moisture issues, mould, timber decay, termites, borer and other conducive conditions that may attract timber pests.
TIP: It is always a good idea to obtain all possible information from the vendor prior to booking a building and pest inspection. You should seek out any information on past termite treatments, certification documents of building repairs, approval documents for extensions and additions. Also, Make sure the company you engage has the right tools for the job.
What does the inspection not cover?
A standard inspection does not cover confirming the presence of asbestos, testing electrical items such as stoves or gas, moving stored goods, providing quotes and estimates for building repair work or covering minor defects such as peeling paint, carpet stains and other minor cosmetic issues.
One major issue to be aware of is previous termite damage. Termites, if they are active, will provide key indications to the trained inspector and also on our equipment. If a termite treatment has been carried out in the past and old damage or treatment holes exists behind plaster it is in some instances impossible to identify the full extent. This is partially due to the fact that when termites have left their workings the area affected becomes dry and does not show on moisture meters. If this is the case a more invasive inspection by the inspector. This is more important if there is no documentation to certify repair or visible post-construction treatment evidence.
TIP: If you require we can arrange a minor defect report as an extra. Inspecting for minor defects is generally only carried out on the handover of brand new houses, additional cost to add this service to a standard building inspection. Asbestos samples is a service that involves sending the sample to a NATA approved lab for testing. If you request an asbestos sample this is an extra and we require written approval from the vendor. It is also always a good idea to notify the agent to ensure the property is completely accessible prior to inspection, moving of stored goods from internal walls. Our inspectors will not move personal belongings and stored goods.

If there are issues how much will it cost to fix?
A building and pest inspection company should not provide any costs or quotations for building repair works. A building and pest inspection is a nonbiased report to enable you to understand the property in the state it is in at the time of inspection. If a company is working on your behalf to identify issues and then provide a quote, this is against East coast building and pest Standards and is biased. If issues are found it is important to discuss it with the inspector and they will advise what the best trade would be to contact to rectify issues if any.
TIP: If issues are found, Notify the agent. It is best to have any works sourced by yourself with 3 quotes.
How often should I get a termite check after I buy the property?
6-12 Months depending on what the building design is and also what type of protection is installed. Termites are an ongoing problem and homeowners should maintain annual inspections. Most houses built after 2001 will have termite protection installed. Generally, there is a warranty with the protection installed if any and in some cases missed inspections can void the warranty.
How long will it take to receive the reports?
We provide same day digital photographic reports. You will receive a report from the pest inspector and a report also from the licensed builder. Reports are sent via email in PDF format. If you do not understand any part of the inspection report we encourage you to contact our office or the inspector to clarify. Our office number is 1300 910 917.
Do I have to use an inspection company the agent recommends?
No. As a purchaser under the laws of Fair Trading, you have a right to engage any company you wish to inspect a property that is publicly listed. In rural towns there may only be a few companies available, however, in built-up areas and cities such as Brisbane and The Gold Coast, we strongly advise you seek an inspection company with a good google review, Not what the agent recommends. This will ensure you are receiving nonbiased advice.