Termites Around Your Home, How To Reduce The Risks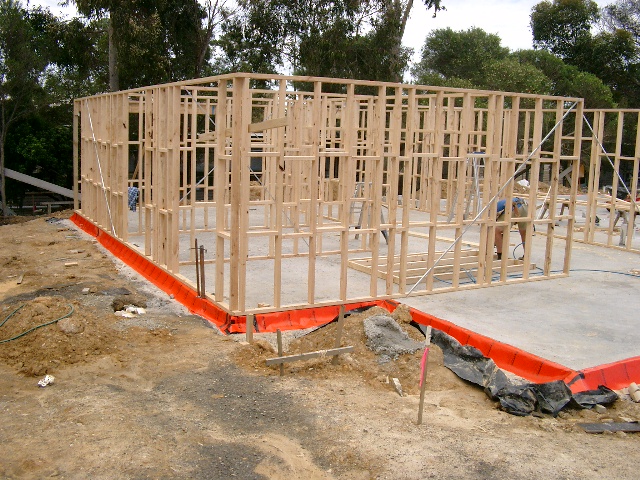 The current statistic is that termite's effect 1 in 4 homes. Termites are a common problem affecting homeowners annually. Most of all major financial losses are caused by termite damage throughout Australia every year.  As a result building design faults, Conducive conditions and lack of inspections are the main reasons.
Termites naturally are elusive building nests and tunnels below the soil surface. Unlike ants that expose themselves in the open constantly roaming and foraging for food, Homeowners will generally only encounter termites whilst performing landscaping duties or worst case scenario during renovations.
Today's building design does not rely on harsh chemicals to repel away termites, instead of the use of physical elements to expose the termites to the open and stop undetected entry.
This method is better suited for the environment and is a more sustainable approach as chemicals all have a lifespan. If the physical barrier is installed correctly and homeowners keep good housekeeping and maintenance termites can be detected and treated before major damage is done on a routine inspection.
What are the main conducive conditions generally identified around Gold Coast and Northern N.S.W homes?
Bad Building Design
Chemicals used as a Pre-Slab Treatment are Expired
Attachments or Renovations with no protection
Location Of Property
Building Faults
Slab Design Faults
Leaks
Poor Drainage
Hot Water Systems Leaking Against Slab Edge
Stored Goods or Fixtures Against External Walls Creating A Bridge Ove Barriers
Wood Piles In Close Proximity
Mould
Timber Decay
High Moisture
Poor Ventilation
Failed DIY Termite Treatments, Home Owners Using The Wrong Chemicals
Garden Beds Against External Walls
Paths and Pavements Covering Weep Holes
Stored Goods inc Timbers In Subfloors and Externals
Water tanks Leaking Alongside Houses
Building and pest inspection Gold Coast 
Building and pest inspection Brisbane